We prefer a business relationship, to an insurance quote
With our high quality staffing, our willingness to push the boundaries and our close insurer relationships, Gippsland Insurance Group is perfectly resourced to provide a solution to all clients whether they be big or small.
Business Insurance
Gippsland Insurance provides a full range of business insurance services. We are a progressive, growing business with experienced staff and the ability to place risks with all major underwriters and insurers.
We understand the risks your business faces on a daily basis and can offer a tailored solution to deal with those challenges. We help you to make the best risk decisions, from both an insurance purchase and risk management perspective.
Our range of services include full insurance broking support, full claims handling and negotiating, workers compensation, risk management solutions and alternative risk transfer mechanisms.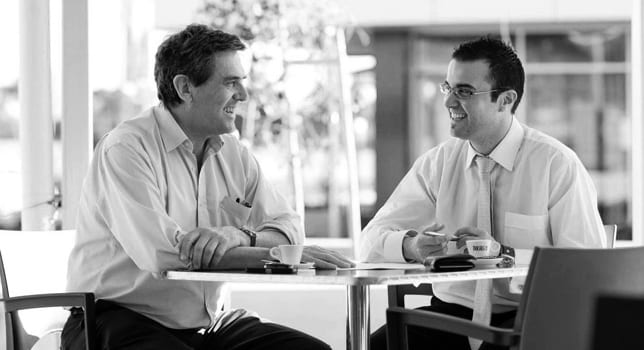 Some of our many insurance solutions
Farm insurance
Business insurance
Office insurance
Trades insurance
Industrial special risks insurance
Travel insurance
Strata insurance
Landlord insurance
Marine insurance
Transit insurance
Commercial motor insurance
Management Liability insurance
Professional indemnity insurance
Public liability insurance
Directors & Officers' Liability insurance
Construction insurance
Workers' compensation insurance
Rural insurance
Motor vehicle insurance
Home building insurance
Home contents insurance
Personal and domestic property
Sickness and accident insurance
With you every step of the way
Gippsland Insurance Group has the team to provide you the highest level of professional advice and insurance expertise.
ENJOY THE FLEXIBILITY OF PREMIUM FUNDING
Easy and convenient
Premium Funding is a short-term loan that allows you to pay your insurance premiums and any associated charges by monthly instalments over an agreed period (generally 6-12 months). By contributing to smaller monthly payments and avoiding this initial outlay, you can invest your working capital into other income-generating opportunities.
Free up your liquidity
Our premium funding options allow you to pay your annual insurance premium in instalments so you can free up your liquidity. This funding option can be extended to most types of commercial insurance including Business Packages, Professional Indemnity, Public and Products Liability, Workers' Compensation and more.
Exclusive benefits
Premium funding provides control over capital with fixed interest rates to ensure you receive no nasty surprises. Rest easy knowing all of your insurances can be bundled into one simple payment plan, with some interest charges claimable on tax. And best of all, payments are automatic so you can just get on with running your business.